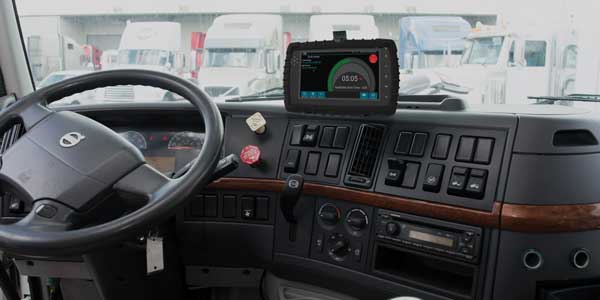 With implementation of the ELD mandate on Dec. 18 quickly approaching, carriers are moving ahead with plans to begin deploying and using electronic logging devices. For fleets that are still finalizing choices, Fleet Equipment reached out to a group of leading providers for a roundtable discussion evaluating ELD applications and devices, and the benefits a fleet can realize by making an effective choice.
The participants:
Continental (VDO RoadLog): James McCarthy, ELD product manager
EROAD: Gail Levario: vice president of strategy and market development
Fleetmatics: Todd Ewing, director of product management
Geotab: Vik Sridhar, ELD product manager
GPS Insight: John Gaither, ELD product specialist
Omnitracs: Jeff Champa, vice president of poduct management
PeopleNet: Eric Witty, vice president of product management
Teletrac Navman: Ozzie Flores, product manager
Telogis: Erin Cave, vice president of product management
ZED Connect: Chris Harlow, head of marketing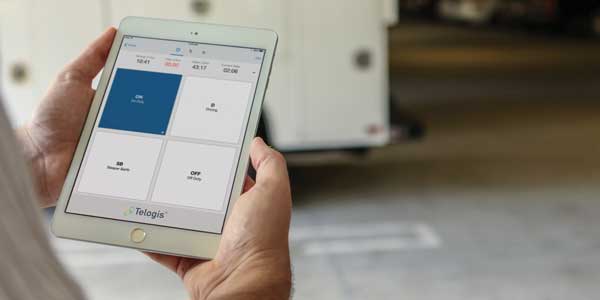 Question 1: In addition to compliance, what ELD applications should a fleet consider and why is each essential?
Champa: Beyond basic compliance, solutions that can scale up or down based on current and future needs will be less expensive and more efficient later on. Immediate needs include automated reporting to save time and eliminate manual and error-prone paper processes. Longer term, fleets should look for workflow apps that allow for planning and coordinating daily activities, and since ELDs are directly integrated with engine control modules they can be used to monitor and report on the health of the vehicle, which can help reduce downtime.
Witty: ELDs provide carriers with the opportunity to collect mountains of important data, which can be analyzed and applied to make smarter decisions that save time and money, eliminate safety risks and improve the bottom line. Depending on the goals of a particular fleet, an ELD can access a number of other solutions, including automated fuel tax reporting and workflow, and real-time diagnostics and critical event reporting for asset visibility and decision support.
Cave: A DVIR capability can help ensure that vehicles are safe and roadworthy. ELDs can also provide scorecards to monitor driver efficiency and safety behaviors.
Ewing: The ELD should be easy for drivers to use because adoption is a critical aspect of this technology. That applies to roadside inspectors and back-office users as well.
Gaither: Application content that is complete enough for a fleet's needs today and in the future is especially critical. Also, each company should know its normal and extraordinary needs and circumstances; for example, the exceptions and exemptions in hours-of-service (HOS) rules. Fleets need a system that can prevent problems before they take place.
Sridhar: Availability of easy to use back office software, driver rule sets and reporting solutions should also be considered.
Harlow: Simple and compliant ELD interfaces are most important because they provide benefits to users such as driving status reporting and roadside inspection compliance for drivers. Application bundling is also essential.
Levario: User account management in an ELD should require drivers and back-end support users be set up with personalized logins and permissions. The ELD should also meet record keeping requirements on a secure platform for safety officials and in back office systems.
McCarthy: Regulatory compliance is most important because the driving force behind the mandate is automating HOS. This is followed closely by the need to manage additional driver and vehicle compliance, and reporting requirements.
Flores: Scalability and flexibility are important to accommodate your fleet's present size and potential growth and for adding features if your business needs change. It's important to select a solution with user-friendly dashboards and interfaces, especially for non-technical users. Overall, buy a solution from a provider that will be a true partner in each step of the process, from implementation to installation to training, along with ongoing account and technical support.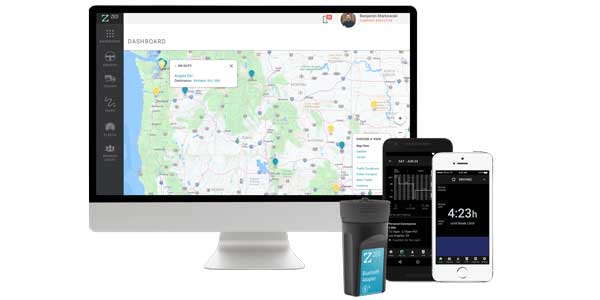 2) What should fleet executives know about their own operations before evaluating ELD applications and devices?
Levario: Operational requirements affect the approach to an ELD implementation strategy and plan. For example, whether a carrier has multiple home terminals, the use of owner operators, slip seating, team driving and mixed fleet usage all impact how the ELD should be rolled out effectively. Also, reflect on company policies and practices currently in place and consider whether they need to be updated and revised to align with the changes to driver and operational teams. Do not underestimate the time it takes to train all users, and plan ahead and review needs.
Cave: Executives should know if their current processes and applications are helping their businesses become more efficient and productive. It's all about being more efficient throughout the day for drivers.
Gaither: Determine if there is an understanding of HOS rules in general and as they apply to your fleet—because the rules are not changing. The change is focused on how compliance is documented. Know which HOS rules and allowable exemptions apply to your operations, and if they change whether your ELD will need to change. Also determine if your supervisory staff will be sufficient to handle any changes in the future.
Sridhar: Understand the rule sets and exemptions your fleet is operating under and the routes drivers will travel and be aware of the challenges associated with training drivers on how to use ELDs. Make sure you have adequate staff to manage these tasks effectively.
Ewing: Have confirmation from a knowledgeable party about which of your vehicles require logging devices, and don't be surprised to find out more vehicles than you expect may need to meet the requirements based on their hauling activity or operating radius.
Harlow: Ask yourself, have you budgeted for the cost impacts of ELDs and do you have the capacity to manage complex implementations?  Should you consider a plug and play solution?
Champa: Before making a buying decision, take the time to understand the options available as they apply to your current requirements and needs across all aspects of your business. Also look at how future goals can be supported using this technology and additional applications.
Flores: Fleet executives should conduct a comprehensive audit to benchmark current processes for data collection and compliance. Before beginning the evaluation process, you should also consider creating a list of requirements your company is looking for in an ELD. By writing these down and verifying the list with others in the company, you can thoroughly vet all ELDs to ensure they meet your needs.
McCarthy: Preparing properly for the ELD transition is critical. The key is to examine just how an ELD implementation will affect your overall operation and what changes will be needed. An overly sophisticated system maybe difficult to implement and maintain and at the same time require more changes to the fleet's operation than it will return in overall efficiency and effectiveness.
Witty: Determine your goals and the operational areas you want to improve before selecting the features of an ELD solution that can address a wider scope of issues beyond compliance only. By identifying any operational issues upfront, you'll be able to select a system with the features you need to achieve your goals.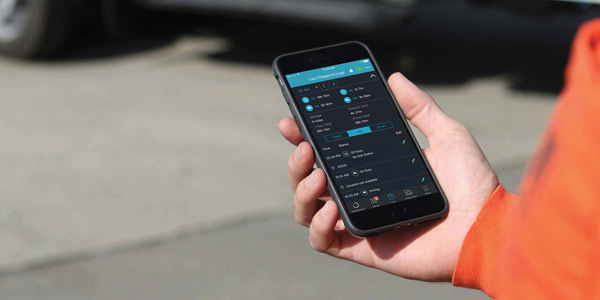 3) What disciplines within a trucking operation should be part of the ELD evaluation process and what role does each play?
Harlow: Operations, maintenance, safety and compliance, IT, change management project leaders and drivers should all play a collaborative role in finding the simplest, practical solution.
McCarthy: Drivers are the most important element, but every department within the organization should be involved because they will all be impacted by the ELD implementation. That includes operations, dispatch, maintenance, HR and safety, and the IT people who will be responsible for putting the ELD in place and keeping the system working properly.
Gaither: All departments should be part of the selection process. Safety and compliance departments should look at technical features, support resources and training service. Dispatch and customer service personnel need to evaluate if an ELD can be used to make better decisions and the IT staff needs to be satisfied that the ELD provider has a product in tune with widely supported hardware and software systems used by the fleet and anticipated to be used in the future. In addition, maintenance managers' expertise can be utilized to recommend which systems present the best opportunities for ruggedness, installation ease and replacement. Finally, a select team of drivers should be tasked with using the systems being evaluated before a choice is made because they are uniquely qualified to pass on ease of use of a particular system in daily operations.
Champa: Drivers can provide hands-on feedback of how the device will be used day-to-day and what they like and dislike, while driver managers, dispatchers and fleet managers can offer insights on how the ELD will support other applications and processes. Safety and compliance managers can ensure that the device meets all requirements and is capable of aligning with present and future safety needs, and IT personnel and systems administrators can help with the installation, management and integration of the host system while maintenance managers can provide expertise on device installation and troubleshooting.
Witty: While operations, safety and IT should all be heavily involved in the selection process, it would be helpful to have HR involved as well, especially from a training, adoption and rollout perspective. Anytime a fleet can involve drivers, adoption and satisfaction soar, so involving them in the process can only help.
Cave: Operations personnel can look at ease of use and functionality and the safety staff can look at accuracy of data and tools for enforcement of safety violations. Ask the IT department to look at how the ELD will work with their requirements and both the maintenance required and how to upgrade the system. Ask drivers to evaluate the ease of use of an ELD to improve buy-in to the new technology.
Sridhar: Drivers are the most important because they have to use the ELD every day. Second in importance is the safety department, which is the one that will be working with the information generated from the ELD. Additionally, having the IT team evaluate the ELD's capability to export data will pay off in the long run.
Levario: Drivers are the users who will ultimately interact with the ELD, and they will require training on the technology, while fleet managers are key back-end system users who will be responsible for setting up accounts and monitoring records.
Ewing: Operations or fleet managers should lead the procurement effort with clear goals in mind, while IT managers can help make a purchase decision based on the technology roadmap for the company. Safety directors can ensure the program meets or exceeds the needs of existing or planned programs. Drivers should be asked to provide feedback on solutions and executives should address the importance of the ELD to the company.