Medium-duty truck manufacturers use telematics to enhance efficiency and performance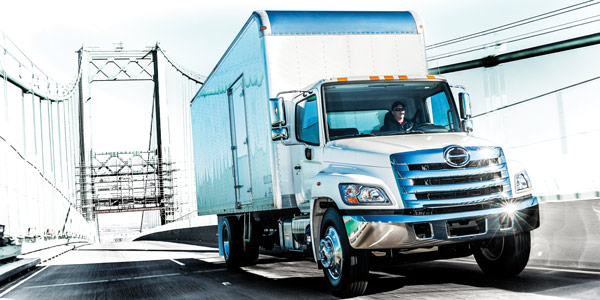 Fleets are starting to treat medium-duty vehicles equally as both digital and physical assets, according to Freightliner Trucks. Performance and service data from telematics systems, the OEM notes, is enhancing specifications and the efficiency of their maintenance operations. At the same time, access to telematics data allows manufacturers to directly address quality issues as they arise and to improve vehicle design to better serve intended applications.
"Telematics data provides fleet managers with better insight into their day-to-day operations, and helps them identify where savings in operating costs and improvements in customer service might be made," relates Otto Schmid, director of product management at Mitsubishi Fuso Truck of America. "It also helps dealers and OEMs understand how their trucks are being used, and what changes to the vehicles and maintenance practices might benefit their fleet customers."
Detailed statistics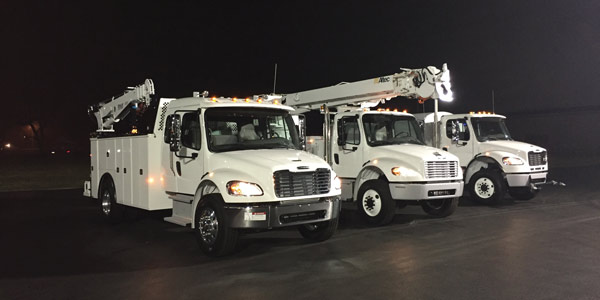 Glenn Ellis, vice president of customer experience at Hino Trucks, provides detailed statistics based on Hino Insight, the manufacturer's fully integrated connected solution that includes telematics, remote diagnostics and case management elements, and which has been standard on new Hino vehicles since 2016.
"Fleet using Hino Insight have realized up to 25% lower fuel costs and as much as a 30% reduction in idle time, a 10% drop in mileage, a 20% increase in fleet utilization a 15% boost in workforce productivity," Ellis says. "Our dealers have seen a more than 50% reduction in dwell time and over a 75% reduction in check in time, as well as increases in repair work and billable hours and a drop in goodwill write-offs."
At GM Fleet, reports Paul Loewer, the company's medium-duty product manager, connected services and technologies include telematics through standard, embedded OnStar hardware. Additionally, or the new Chevrolet Low Cab Forward model, external technology companies are providing connectivity and telematics solutions.
"We offer remote API–based customized solutions for large fleets using their internal IT teams for data integration, and the GM Commercial Link telematics solution for fleet customers with GM-only fleets of 2015 model year and newer vehicles," Loewer explains. "To serve customers with mixed fleets and older vehicles with core telemetry features, we provide systems from telematics providers like Telogis, Spireon and MapAnything."
At Navistar, relates Andrew Dondlinger, vice president of connected services, the OnCommand Connection telematics system supports all makes and models of Class 6 and 7 trucks.
"The telematics solution queries data transmitted on the vehicle's J1939 communication network by electronic control modules and sensors such as the engine control module, body controller, brake and transmission modules," he explains. "Vehicle health reports based on that high level of granularity cover over 180 data points on a vehicle in a standardized format."
At Mitsubishi Fuso, a partnership with Telogis Fleet makes telematics standard equipment on all Fuso medium-duty diesel cabover trucks. "The system measures and reports driver behavior parameters—such as vehicle speed, hard braking and harsh acceleration—identifies unnecessary idling and unapproved driving and provides an extensive list of diagnostic details," Schmid reports.
Freightliner M2 106 models equipped with a Detroit DD5 or DD8 engine are fitted with the Detroit Connect Virtual Technician remote diagnostic service. The platform hardware is factory-installed and the service is offered for three years as standard.
Freightliner notes that data captured and transmitted by vehicle connectivity platforms like Detroit Connect Virtual Technician can help improve vehicle maintenance by notifying fleets of engine fault codes, and that the remote diagnostics can categorize the severity of the fault event. The initial snapshot into what is wrong with a vehicle can include repair recommendations, which assist in getting the vehicle serviced faster and fixed right the first time, helping avoid unnecessary downtime.
A complete system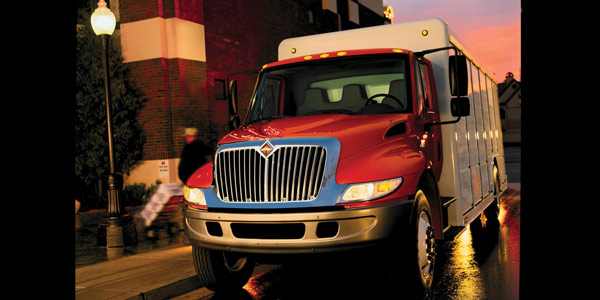 "Insight is becoming a complete fleet maintenance management system," Hino's Ellis says. "All vehicle maintenance can be managed and tracked in the system. For example, preventive maintenance alerts can be set up for easier scheduling and for improving asset utilization.
"If a fault code does occur, a case is created in our Hino Insight Diagnostic Center," Ellis continues. "The customer is contacted and the repair is coordinated with the closest dealer. Upon vehicle arrival, the technician has all the required information and parts ready. This streamlined end-to-end approach is contributing to the 50% reduction in dwell time at Hino repair facilities."
With OnCommand Connection, relates Navistar's Dondlinger, fleet managers can zero in on vehicles that need attention by assessing the status of an entire fleet, including a summary of fault codes with their severity.
"You can drill down on each individual vehicle to see the details of any fault codes and Fault Code Action Plans, what they mean, what questions to ask your driver about additional symptoms, and what to do about them," he explains. "For example, a fleet manager could discover a vehicle with frequent low coolant level faults, indicating that coolant is being added to temporarily resolve the issue, but which left unresolved could develop into serious engine and aftertreatment system problems."
Making smarter decisions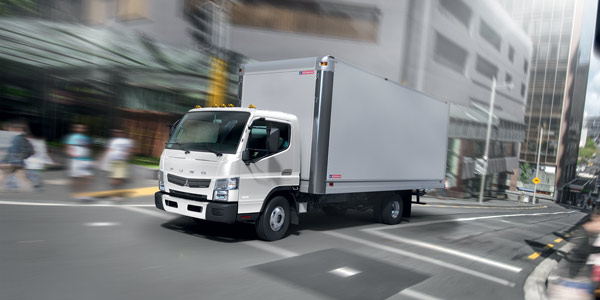 Fuso's Schmid points out that access to an extensive list of diagnostic details and near-real-time alerts means telematics systems can help fleet maintenance managers make smarter decisions about which vehicles to service and when.
"The Fuso telematics system provides engine temperature, odometer readings, battery voltage, total engine hours and other alerts, which can be used to schedule individual vehicle maintenance based on actual operation rather than using less accurate general guidelines," Schmid says. "The system also gives fleet managers command center mapping, a fleet overview dashboard and a vehicle history. And a mobile app can provide access to real-time management data any time."
As fleets become increasingly sophisticated in the use of telematics data, the systems are becoming a key part of fleet management, and are increasingly being integrated with legacy and other systems. "Every fleet needs different telematics features," GM's Loewer says. "We're working to provide the right solution for each customer through different telematics service offerings."
Fuso's Schmid adds that as vehicle complexity and demand for fleet efficiency increase, the number of parameters that need to be monitored also rises. "We expect to see a continued evolution in the number of data points that come under the purview of telematics, as well as growing sophistication in the management reports available from the systems," he says.
Ongoing development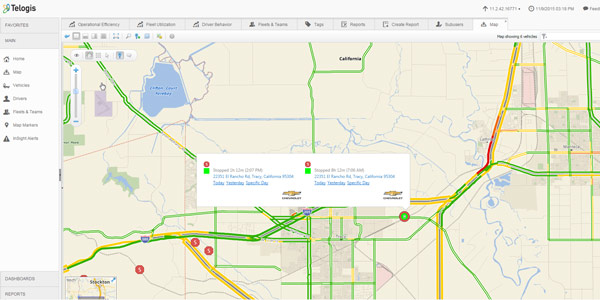 At Navistar, Dondlinger notes that software that can gather information without additional wiring and sensors is part of the ongoing development of an OnCommand Connection Advanced Remote Diagnostics solution. The functionality is being piloted now, he reports, and will be released soon on International trucks.
"Fleets are benefiting greatly by using telematics because it helps more efficiently manage assets, identify cost drivers and optimize performance," GM's Loewer says. "Telematics helps us provide that extra level of service to customers."
"As data communication from electronic control units in vehicle subsystems becomes more advanced, a more granular view of vehicle performance and health will be achieved," Hino's Ellis concludes. "The more systems that we are able to integrate with telematics solutions, the faster we can shift to proactive vehicle monitoring, and optimize uptime and vehicle life."