Leveraging data beyond ELD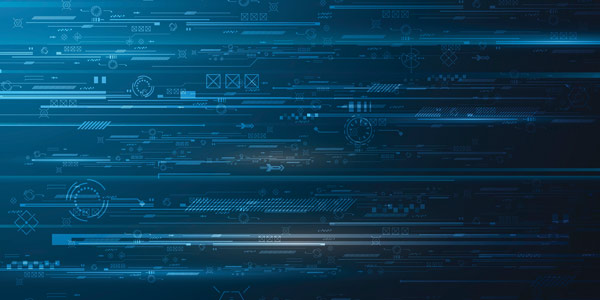 Data streaming off your trucks is improving other information-driven solutions, such as remote diagnostics and up-and-coming predictive maintenance solutions. For a look inside this digital evolution, Fleet Equipment (FE) checked in with Dave Covington, Noregon Systems' chief technology officer, for a quick Q&A.
FE: How is historical data impacting the ability to provide predictive maintenance guidance?
For insight into predictive maintenance guidance, we point to the programs we have helped develop for the United States Military. For the better part of a decade, the military has worked to implement predictive maintenance practices for their wheeled vehicles. Noregon has aided in the development of their programs by designing and manufacturing Data Source Collectors used for continuous extraction of vehicle data. Along with military specialists, we analyze the data derived from the vehicle to optimize maintenance programs and advance toward a predictive model. To help transition these programs to the commercial trucking industry, we apply the same technology used in our data source collectors to the hardware we provide to leading telematics service providers.
There are challenges associated with the commercial world adopting the military's predictive maintenance programs. Working with the military provided us access to their historical maintenance records, which are a required piece of the puzzle when linking certain faults or events to predicted failures. Another benefit of military vehicles is the long lifespan of their vehicle configurations, which creates a large sample size to build predictive models. On the other side, however, the higher utilization rate of commercial vehicles leads to more breakdowns. Studying and learning from the events surrounding the breakdown helps predict the optimal vehicle configuration moving forward.
For a specific example of historical data enhancing maintenance plans, consider JPRO's pending faults and fault history features. Most diagnostic and repair tools present the user with a list of inactive and active faults, but JPRO adds pending faults to the list. Pending faults have not yet met the time or mileage requirements to register as an active fault, but indicate to a technician there will be an issue if he or she does not address the problem. To further examine the history of the vehicle and pinpoint recurring issues, JPRO maintains information from all historical vehicle connections for the technician to explore and uncover unrepaired problems with the vehicle.
Another indicator to help technicians predict an imminent issue is how many times a fault has switched from active to inactive. For example, if a technician notices a high count associated with a coolant level fault, he or she can rectify the issue to prevent a potential future derate. By recognizing that coolant level faults often fluctuate between active and inactive for days before becoming permanently active and leading to a critical issue, the technician is able to fix the issue before it becomes a costly problem.
FE: Now that Noregon's Data Analytics has been in the wild for a while, how have fleets leveraged the system? Have they used it in any ways that surprised you?
Major fleets use our data analytics service to uncover information about the vehicles in their fleet that are an anomaly. This includes vehicles on the abnormally high or low end of fuel consumption, vehicles with high road speed limits, or other abnormalities that lead to performance or safety related issues.
Additionally, fleets ask us to uncover information about tool usage to benefit their technicians and ensure the following of standard operating procedures within the bays. We provide fleets with information about how often specific bay tools are used, which features the techs use most often, and improvements fleets can implement to increase technician efficiency. The tailored service has many uses, depending on what each individual customer wants to uncover and/or improve. For example, we helped one customer improve their technician-training program by compiling a list of the most common faults for the most prevalent vehicles in their shops to pinpoint focal points in training.
Furthermore, we discovered 25% of faults on a vehicle simply require a driver action to fix the problem to avoid sending the vehicle to a service center. These actions could include topping off coolant or allowing a regen to take place while driving down the highway. This information helped build our recommendations in TripVision where we provide guidance to customers about managing the vehicle in its current state, whether that means servicing it as soon as possible or continuing on to their destination.
A benefit of data analytics that has surprised some of our large fleet customers is the ability to enhance the safety of their vehicles and drivers. A customer approached us with a major emphasis on increased safety, so we helped uncover all the vehicles in their large fleet with road or cruise limits set higher than intended. Knowing the relationship between speed and major incidents, this customer was able to quickly act and adjust the limits on those vehicles, further promoting safety in their organization.
FE: What's next in terms of the continuing evolution of data within the service process?
Commercial vehicles produce an increased amount of beneficial data each year, which, in turn, increases the amount of actionable information we can uncover from the data. Advanced maintenance programs like conditioned based maintenance and predictive maintenance will remain at the forefront due to the cost savings and enhanced safety for fleets.
As the amount of quality data increases, the ability to determine the root cause of an issue will simplify with the use of advanced diagnostic and repair tools. Technicians often understand the symptom a vehicle is experiencing, but the actual cause is not immediately apparent. As we understand more about the common causes of symptoms, it will become easier to point technicians in the right direction to quickly reveal the root cause and expedite their repair process.
An issue our data analytics customers often request, which we continue to build upon as the quality of data evolves, is support around buying decisions. Vehicle reliability is a major issue with fleet customers aiming to purchase the make and model that will perform best for their operation. We help them uncover which vehicles commonly have certain issues to help ease the purchasing decision and simplify the service process.