Body building: Programs for fleets can mean spec'ing more efficient and productive medium-duty trucks and bodies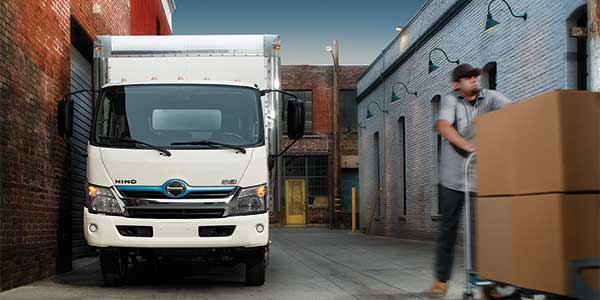 The seamless integration of a variety of truck bodies with medium-duty chassis is essential to the success of all types of fleet operations. "When spec'ing medium-duty trucks, Kenworth encourages dealers to work closely with body builders to provide a custom solution that will be ideal for the end-user," says Kurt Swihart, Kenworth's marketing director. "In addition, our engineers visit body manufacturers to discuss how chassis can be improved to make upfitting easier."
At Isuzu Commercial Truck of America Inc., notes Brian Tabel, the company's executive director of marketing, bi-monthly calls with body partners keep an open line of communication and there are a regular series of meetings between the OEM's engineers and body company engineers. "That way we can work together to build the best trucks possible for our mutual customers," Tabel says.
Peterbilt also works directly with body manufacturers, according to Jorge Medina, Peterbilt's director of marketing, as well as participating in industry organizations such as NTEA to stay abreast of industry trends. "Additionally," he relates, "body builders attend our semi-annual customer councils to directly hear our customers' feedback and identify areas for future product enhancements."
"We have a team dedicated to working closely with body companies and to engage in an engineering exchange to ensure the most accommodating body solutions are made available to fleets," says Dominik Beckman, director of marketing and dealer operations at Hino Trucks. "Short lead times are also important in the medium-duty segment, so we pursue ways to simplify processes and manufacturing so complete trucks are available to customers when they need them."
Reducing cost of ownership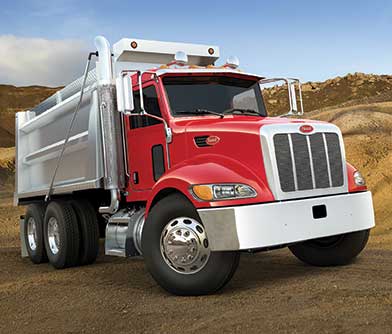 Dealer networks also play an important role in body and chassis spec'ing. Isuzu, for example, has a tool called ISPEC that its dealers can use to work with customers to select and spec the proper medium-duty truck for their business. "We have found that customers have a number of different models in their fleets," Tabel says. "With the ISPEC tool, our dealers can work fleets to ensure they have the correct truck for reducing the overall cost of ownership."
At Mitsubishi Fuso, dealers have access to a platform called TruSpec that provides the ability to enter body parameters such as position, expected load profile, length, height, width and configuration, and calculate completed vehicle dimensions, axle loads, horizontal center of gravity and available payload based on axle and Gross Vehicle Weight Ratings. The system can also account for the influence of refrigeration units, lift gates, air deflectors, and tunnel and tool boxes on weight distribution and overall dimensions.
At Peterbilt dealers, notes Medina, medium-duty sales personnel assist customers to determine the best configurations for their fleets' needs. Additionally, he relates, fleets and body builders have access to Peterbilt's body builder manuals library, which provides mechanical, electrical and functional information required to effectively mount any body to a Peterbilt truck.
Kenworth also has a technical support group that is dedicated to working with dealers and customers when creating specs and offers a spec program that aids in customizing each truck to meet the customer's needs, Swihart says. In addition, the OEM provides a body-builder manual for all models so body manufacturers can access information to make sure the truck is built correctly the first time. The body builder manuals provide detailed information on common chassis layouts, component measurements and electrical diagrams.
"Other than the cab itself, the entire spec is created around the specific body that will be installed on the chassis," Swihart relates. "That means the wheelbase, exhaust, battery box, fuel tanks, etc., will all move in order to accommodate the body installation. Medium-duty models also provide options for frame rail size, engine size, transmission type and axle ratings so the spec can be tailored to the specific application."
Less modification

Swihart also points out that many optional components available on Kenworth medium-duty trucks start out as an idea that originated from a body manufacturer. "By creating these specific options, value is added for the end-user because the overall cost of their truck goes down when less modifications need to be made before the truck is put into service," he says.
Body design has a great overall impact on a truck, Isuzu's Tabel points out. "Some key items," he says, "would be aerodynamics to reduce drag, egress and ingress to reduce driver fatigue, proper loading and unloading features to reduce overall delivery time, and a number of others that help the function of the chassis and the body design."
Peterbilt medium-duty models can be ordered with a full vehicle layout to determine the exact location of all frame components, notes Medina. "These detailed layouts allow body builders to modify the chassis before factory completion," he explains further. "Customizable wheelbase lengths, frame rail options, body connections and aftermarket modifications also provide customers with unique solutions to their business needs.
"Customized frame rail drillings and custom vehicle layouts add to the customer-specific assembly of a truck," Medina continues. "Other customizations include a clear rail package for some applications and we recently developed a 34 ft. body connection harness to meet body builder flexibility requirements."
"We are continuously seeking new ways to accommodate body solutions and to provide customers with the functionality they need to be most efficient and economical, safe and ergonomically optimized," Hino's Beckman says. "To do so we offer a variety of body solutions and options supplied by multiple partners for timely delivery to customers."